During the time of social distancing and remote work, we are all trying to find our footing and make sense of the constant changes. It has affected us all in different ways, and I wanted to hear from other individuals with learning and attention issues to see how they were coping in the workplace.
I chatted with three of NCLD's Young Adult Leadership Council members: Aidan Satterwhite, Julia Kaback and Hailey Jerome. We discussed some serious issues. We laughed. We talked over each other. We discussed our "new normal."
Watch the video of our conversation here or check out the summary below.
Meet My Zoom Buddies for the Evening
Aidan works in IT and has been working from home for the past two weeks.
"It's been a little freaky out here with the National Guard out and no cars on the road…There is no one really out. It makes the Taco Bell kind of awkward" – Aidan
Julia just started a new job at a small nonprofit. She is working with her two parents at home and is navigating how to stay motivated.
"I accepted my job offer on Tuesday, and on Friday my boss said they were closing the office and that I would have to work remotely" – Julia
Hailey unfortunately lost her job as a waitress and had to suspend her search for a new job in the catering and event planning business.
What helped us? Creating a Routine!
We all agreed that keeping a routine has been important to maintain some sense of "normal" now that our work and personal life happen all at the same place (home). Read our list (lists help us feel accomplished) of what our new routines include.
1. Taking breaks and using a fidget
Working remotely eliminates a lot of the natural breaks in the day – chatting with a coworker, waiting to heat up your lunch in the microwave, or running out to get coffee. Staying completely focused all day is impossible (whether or not you have ADHD). Taking a break can help you come back refocused. Having a fidget can help you keep release additional energy when you need to stay focused.
"Having that balance and taking those breaks has been really important" – Julia
Don't have a fidget and want to create your own? Check out this video from our partners at Eye to Eye to make your own slime.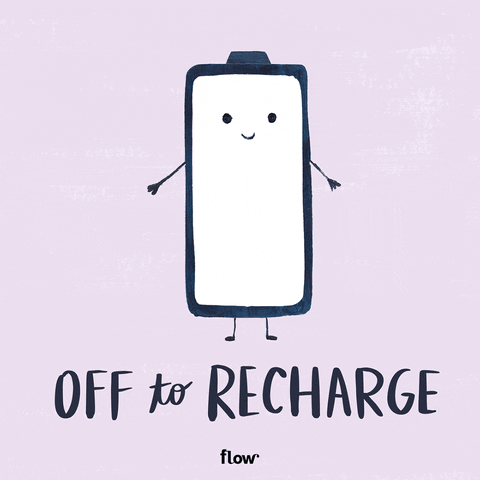 2. Frequently checking-in with our co-workers (not just about work)
Communication at work is always important, but while working remotely we need to make more of an effort to do so. We are also missing out on a lot of the bonding time that casually occurs in the office. Checking in more frequently can help you feel less isolated and keep a pulse on what your coworkers are working on.
"Knowing that my boss knows that I have an interest outside the office shows that we are both human and we both like to cook" – Julia
Check-out some tips to combat loneliness while teleworking and accessible work from home tools.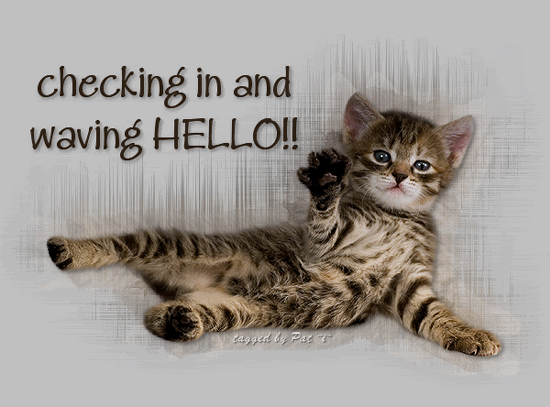 3. Eating and cooking
Just like breaks, scheduling eating may be necessary without the office environment ques to eat, like the smell of your co-workers' lunch, or seeing people walking up to the kitchen. Cook something delicious to look forward to eating.
"My [ADHD] medication sometimes suppresses my appetite, which is why I have to remember to eat sometimes" – Hailey
"I made Challah the other day. I left it in the oven and it didn't taste very good." – Hailey
We have all been there, Hailey…
4. Exercising
Since we are more likely to be stationary all day, it helps to be intentional about building time into your day for exercise. If you are in sunny, spacious Charlotte, NC you can go on a 13-mile bike ride (like Hailey did right before our call). Or, if you are in New York, like Julia, you can do Yoga.
"I make sure that I get a certain amount of exercise every day" – Hailey
5. Making time for a hobby
Picking up a new or old hobby can help add structure to your free time. Doing fun things that make you feel accomplished (like reading/ listening to a book, painting or making music) is a win win.
"If you don't feel like reading, or you are not good at reading, instead of watching a silly show on Netflix you can watch a documentary and feel like something more than you matters." – Hailey
"I play music…to sit down and create something can really help you from going crazy." – Aidan
The NCLD Team is watching Crip Camp: A Disability Revolution.
6. Connecting with others
Social distancing is isolating. This is no secret to anyone. Don't be afraid to reach out to others. We all need it right now.
"Social distancing has made it hard for us to talk with one another, but now more than ever we need to check-in with each other" – Julia
I had a great time talking with Julia, Aidan and Hailey. I appreciated the social time, and I was interested to learn about their "new normal."
NCLD also wants to connect with you!
We hope you join our conversation and take this survey to tell NCLD how to best support our community during the COVID-19 crisis.
Are you looking for more resources about the COVID-19 health crisis? Check-out NCLD's COVID-19 young adult resources page.
This blog was written by Kelly Fomalont, NCLD's Senior Program Associate on the Young Adult Initiatives team.
The Latest From NCLD
See what NCLD has been advocating for and get the most recent news on learning and attention issues.
Tell Congress: Pass the RISE Act
We need your help! Ask your member of Congress to support students with learning and attention issues.
Support NCLD
Thanks to support from generous partners like you, we are able to create programs and resources to support the 1 in 5 individuals with learning and attention issues nationwide.